The book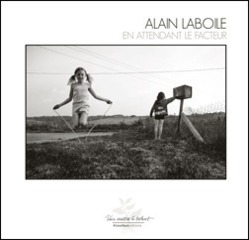 For six years, Alain Laboile has been dedicating his photographic work to childhood, by taking day after day spontaneous shots of his six children, in the countryside. True snapshots of life that playfully mingle the art of living completely free to the everyday life of a timeless family. From a picture to another, this bevy of charming wild children lives following the poetry of the moment and rocked by infinite insouciance. This photography book thus presents a selection of some of the most beautiful slices of life taken by the photographer.
Extract from the outside back cover: "Waiting for the postman, on the hilltop, Luna is stamping her feet. Merlin is clinging to Eliott, and the Veliraptor is hurtling down the slope with a metallic crash. Wrapped in her blue blanket, Dune is huddling up in Olyana's arms, while Nil is putting her finger on the universal gravitation."
80 photographs • 100 pages • Size: 27 x 25 cm
Languages: texts written in French and in English
Printed in France
ORDER THAT BOOK
You will receive it within a few days.
Simple edition:
33 €
CLICK HERE TO ORDER THE SIMPLE EDITION
Limited edition:
signed and numbered book, two 22x14,5 cm prints, all presented in a beautiful case.
Limited to 200 copies. 60 €
CLICK HERE TO ORDER THE LIMITED EDITION
NO MORE LEFT
RELEASE: NOVEMBER 14th 2012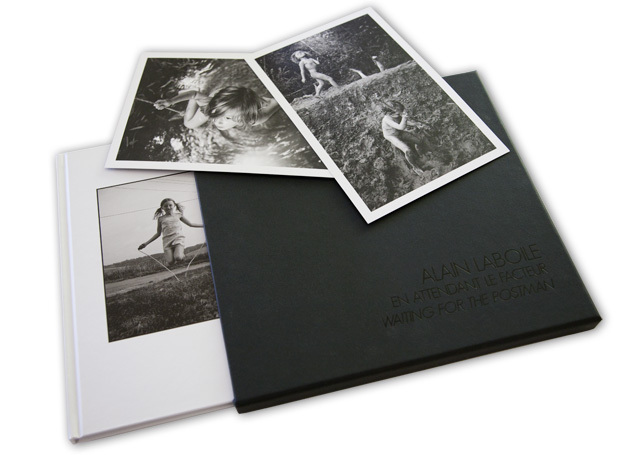 The limited edition includes the signed and numbered book (edition limited to 200 copies), two additional prints, all in a beautiful case.
Some extracts
The photographer
Born on 1st May 1968 near Bordeaux, Alain Laboile is an atypical photographer. As a sculptor artist notably working wood, stone and metal, he finds in photography an unsuspected narrative medium. While first he was especially interested in macrophotography –field in which he excels with the singularity of his pictures– he quickly dedicated his work to family photography, which expanded during these last years. Between 2007 and 2012, Alain Laboile won numerous amateur and professional awards, including the first Canon awards "Les 20 ans d'EOS" in 2007 and "Le défi EOS" in 2008, in the macro category.
Alain Laboile's works were part of several exhibitions organized by Compétence Photo magazine, published by KnowWare editions.
2012 – Exhibiton-sale at L'Aréa Art Gallery, in Nice
2011 – Exhibition at the Salon de la Photo 2011 – Winner of the Prix Leica / Compétence Photo
2010 – Exhibition MAP 10 / Compétence Photo, in Toulouse, on the Garonne's edges.
2008 – Exhibition at the Salon de la Photo 2008
What they say
"Emancipated from voyeurism, from everyday life stiffness, Alain Laboile's shots let us see a world of freedom, of surprises, of shared emotions. Let yourself be transported by the energy, the humor and the gentle cruelty of this amazing album!"
Cécile Le Taillandier De Gabory